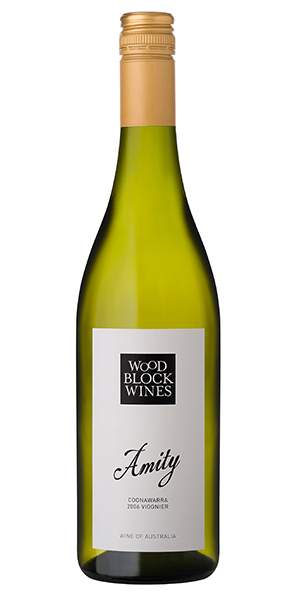 $71.43

Per 6 bottle case
Amity 2006 Viognier
After hand-pruning and hand-picking from the region's first planting of this ancient variety, Peter used stainless steel fermenters, cool temperatures and minimal oxygen contact to allow the pure varietal characters of this vintage to shine through. A crisp and fresh white wine with classic aromas of apricot blossom combined with the luscious mouth-feel for which Viognier is renowned.
Winemaker: Peter Douglas.
Alc/vol: 13.8%.
AWARDS:
Silver Medal: 2015 Boutique Wine Awards
Bronze Medal: 2015 Australian Alternatives Wine Show
Gold Medal: 2011 Toowoomba Royal Wine Show
Trophy: 2011 Best Mediterranean White, Toowoomba Royal Wine Show
Gold Medal: 2011 Cairns Wine Show
Bronze Medal: 2011 Winewise Small Vignerons Award
Silver Medal: 2011 Australian Alternatives Wine Show
Bronze Medal: 2011 Class Museum White, Limestone Coast Wine Show

Download Tasting Notes:
Amity Viognier 2006_Tasting Notes (218 KB)
Freight Costs:
(1) One 6 bottle case $10
(2) Two 6 bottle cases $20
(3) Three 6 bottle cases $30
(4+) Four or more 6 bottle cases $0 - Free Shipping
Please select the correct one at checkout.
Delivery receipt of wine from Wood Block Wines requires the signature of a sober adult. You must be a minimum of 18 years of age to order or receive wine from Wood Block Wines.
Contact us for larger orders and international enquiries.
Tim Kidman +61 417 878 933 or to email CLICK HERE